Lake
Forecast
.org
BEACHES
ALL SITES
ABOUT
COMMUNITY
SUBMISSION
{{(selectedSideTab ? selectedSideTab : "")}}
What is the official beach season?
The official beach season is defined as when lifeguards are present at staffed beach locations. For most beaches, this season begins the second Friday of June and runs through the third weekend of August. Click on your beach of interest under the Beaches tab above to see whether a lifeguard is present and their hours.
What is the Yahara River Watershed?
The Yahara River watershed is a 359-square-mile land area, encompassing 28 municipalities, that drains surface water to the Yahara River and its five lakes: Mendota, Monona, Wingra, Waubesa and Kegonsa. This watershed, in turn, drains to the Rock River and eventually the Mississippi River. The Yahara lakes themselves consist of over 18,000 acres of surface water, 58 miles of shoreline, and 22 public beaches.
What factors are used to assess beach conditions?
A variety of factors are taken into account when gauging general beach conditions. They include both visual observations (i.e., wave intensity, waterfowl presence, algal surface bloom presence, floating plant debris abundance, and number of beachgoers) and quantitative measurements (i.e., air and water temperature, water clarity, E. coli and total phosphorus levels).
What factors would lead to a beach closure?
Beach closures usually occur under two prevailing conditions. Either E. coli bacteria levels are found to be at unsafe levels, indicating the presence of fecal material and possible pathogens in the water, or there is a blue-green algal bloom.
What risks are associated with blue-green algal blooms?
Blue-green algae, known as Cyanobacteria, are a type of photosynthetic bacteria that can form paint-like scums on the water surface. Cyanobacteria, fueled by nutrient-rich water, can occasionally release toxins as they begin to die and decay. These toxins can enter the body either through direct skin contact or ingestion of contaminated water. Symptoms of exposure can include skin rashes, headache, nausea, muscle and joint pain, gastrointestinal distress and respiratory irritation. Pets and small children are at greatest risk of being affected.
What risks are associated with high E. coli levels found in water?
E. coli found in water serves as an indicator bacteria for potential pathogens that can contribute to human-health risks. This type of bacteria is associated with the feces of warm-blooded animals, and can be indicative of sewage contamination or polluted runoff. Pathogenic symptoms than can be associated with high E. coli bacteria counts include stomach aches, diarrhea, vomiting and fever.
Who do I contact if I suspect a water quality problem or health threat?
According to the Wisconsin Department of Natural Resources, if you think you are experiencing symptoms related to exposure to blue-green algae (e.g., stomach cramps, diarrhea, vomiting, headache, fever, muscle weakness, difficulty breathing), contact your doctor or the Poison Information Hotline (800-222-1222) right away.
If your pet displays symptoms such as seizures, vomiting, or diarrhea after contact with surface water, contact your veterinarian right away.
To report potential health effects caused by blue-green algae, visit the Department of Health Services or contact the Bureau of Environmental and Occupational Health at 608-266-1120.
For more information about contacting your local health department, check the Department of Health Services Web site.
What is the Citizen Water Quality Monitoring program?
This program is part of the Clean Lakes Alliance's Renew the Blue initiative. Volunteers collect near-shore water quality data at various sampling stations around each of the five Yahara lakes. The information is then used to identify potential problem areas, and will assist university researchers in developing predictive models associated with blue-green algae formation and movement. Over the course of the monitoring season, Clean Lakes Alliancestaff, interns and volunteers perform end-of-pier and public beach testing to provide more real-time data on near-shore lake conditions.
How can I get involved in the Citizen Water Quality Monitoring Program?
To learn more or get involved, email our Watershed Engagement Coordinator, at volunteer@cleanlakesalliance.org.
What can I do to help our Greater Madison Area lakes and beaches?
To learn how you can help, please visit our website.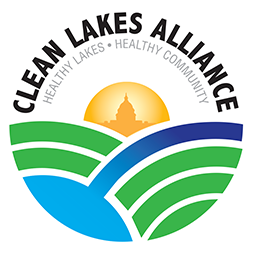 Powered by:
Working in partnership with: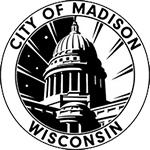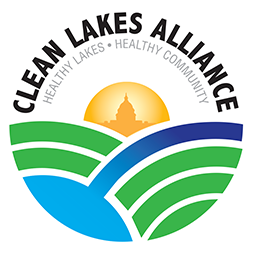 Sponsored by:
Powered by:
Working in partnership with: